Since I got my blogging history out of the way, I will now introduce myself & also explain the purpose of this blog, as well as my hopes/aspirations for it. :)
I'm Isabelle Maxime. Majority of the time I'm known simply as Isabelle. But there are exceptions, I'm also called Izzy, Belle, Blair, and the list goes on and on. I am 20, though most people mistake me for being about 2-3 years younger, which I take.. is a compliment? Currently a full time college student majoring in pre-nursing (pre because I am not in the program yet). I love fashion (in all shapes and forms), art, classic rock, film, coffee, tea, good times with loved ones, Freddie Mercury etc, basically my interests tend to vary. I won't type more, because I'd rather have people get to know me through future entries and throughout my blog.
Though I had many blogs in the past, "Chic Disposition" will be my first fashion blog. I've been intending to make one since 2 years ago, but didn't for many reasons. The main one being time/commitment issues and lack of updates. But I'm sure I can overcome that now and just be responsible.
As for my love of fashion, that began at an early age. Even as a kid I loved dressing up and looking nice. My mom taught me to always look presentable & my best no matter where I go: from a simple trip to the grocery store or to a fancy party; I always dressed up. From elementary all the way to high school, fellow classmates and even teachers complimented my style. I even noticed I influenced a few when it came to how they dressed from then on. During my senior year of high school for ASB I got the fashionista award, which for me was an honor. Especially since the head teacher of ASB at the time was also a fellow fashionista! :)
I do admit since college, I've had (plenty) my lazy casual days. Casual can be chic though.
But I know that fashion will always be a passion of mines, even when I'm married with children and when I get old and wrinkly, I'll always love it.
I admire ladies like Coco Chanel and Audrey Hepburn who remained graceful, stylish and classy even in old age.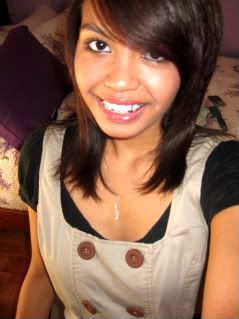 So my blog will focus on all things fashion: from what is new on the runways, from celeb style/trends, street fashion, vintage, Haute couture, etc and of course my own personal style/outfits.
From time to time I'd like to mix it up and add beauty entries and probably other stuff too. Just to expand it a bit; have some variety. And expect some personal entries as well, I'm sure readers are always curious about the personal life of a blogger. ;)
And if you're wondering...why the name Chic Disposition?!
Well I think it sounds a bit catchy. Chic is one of my favorite fashion related terms.
And I also got the idea from the song "Sweet Disposition" by The Temper Trap.
First heard this song in the movie
(500) Days Of Summer
and I fell in love with it.
As for my overall aspirations for this blog: I simply want to inspire people.
Fashion is very inspiring and universal & it makes a lot of people happy. For me personally, fashion is a major form of escapism. So I hope to transcend that feeling into Chic Disposition.
And I really want a career in fashion (after nursing), so having a blog is in a way showing off what you're capable of doing, as well as your knowledge of the industry. At least.. that is what I read in Teen Vogue lol.
Whatever the future holds and brings, I'll go with the flow.
All I know is that I'm gonna dream big. After all dreaming is free.