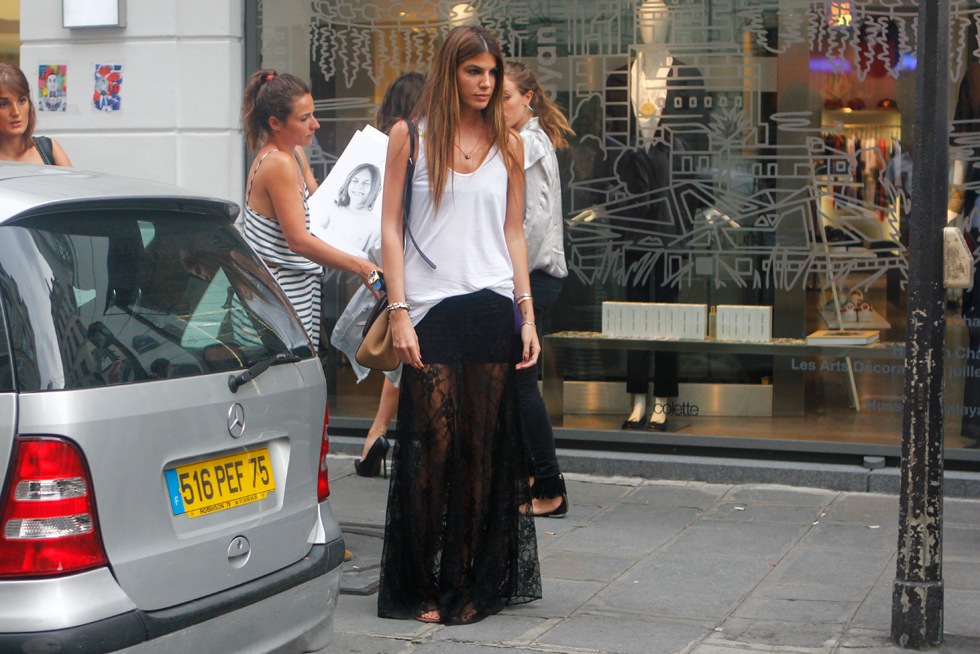 Currently lemming for a skirt
exactly
like that. Think it is the perfect maxi skirt for the summer.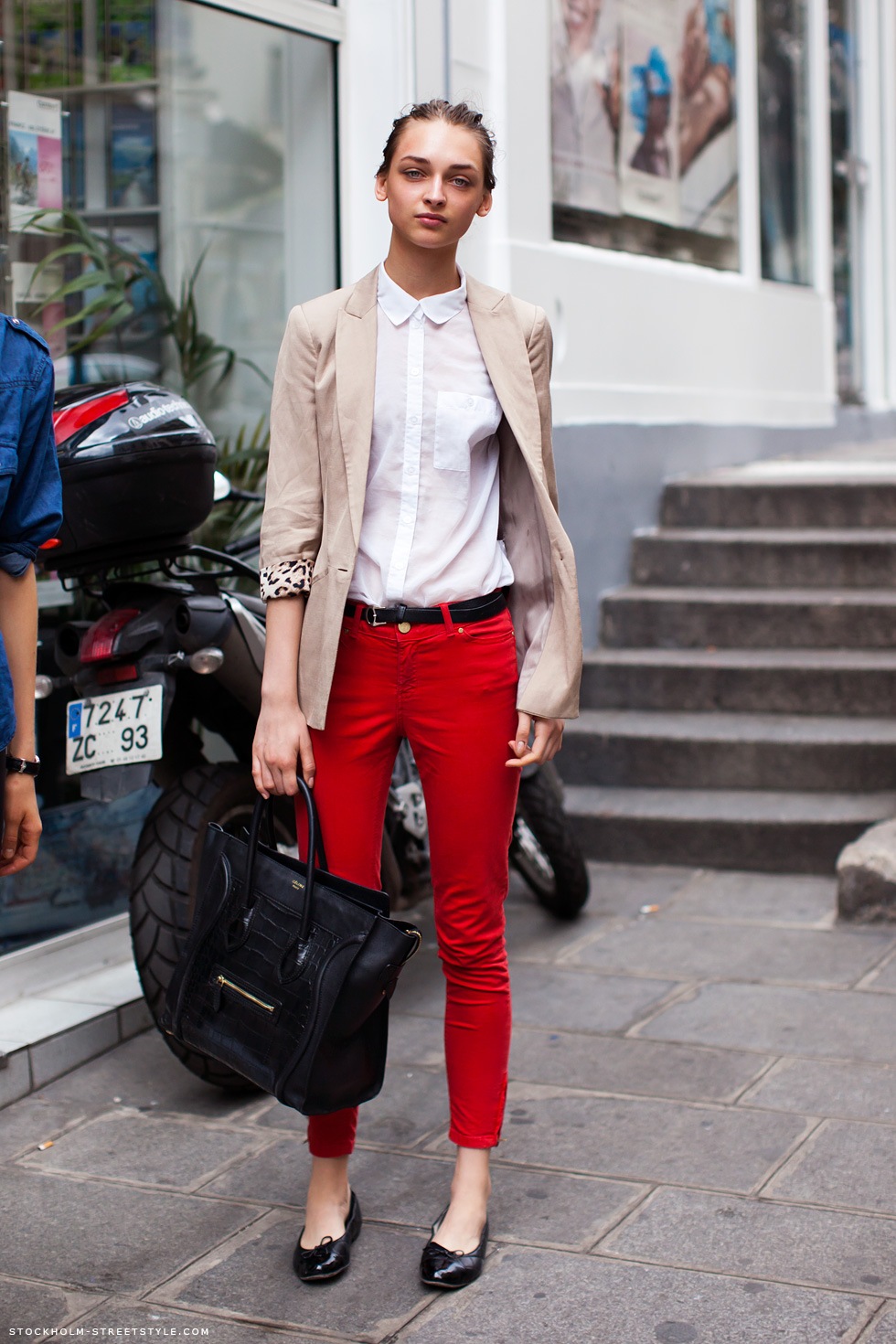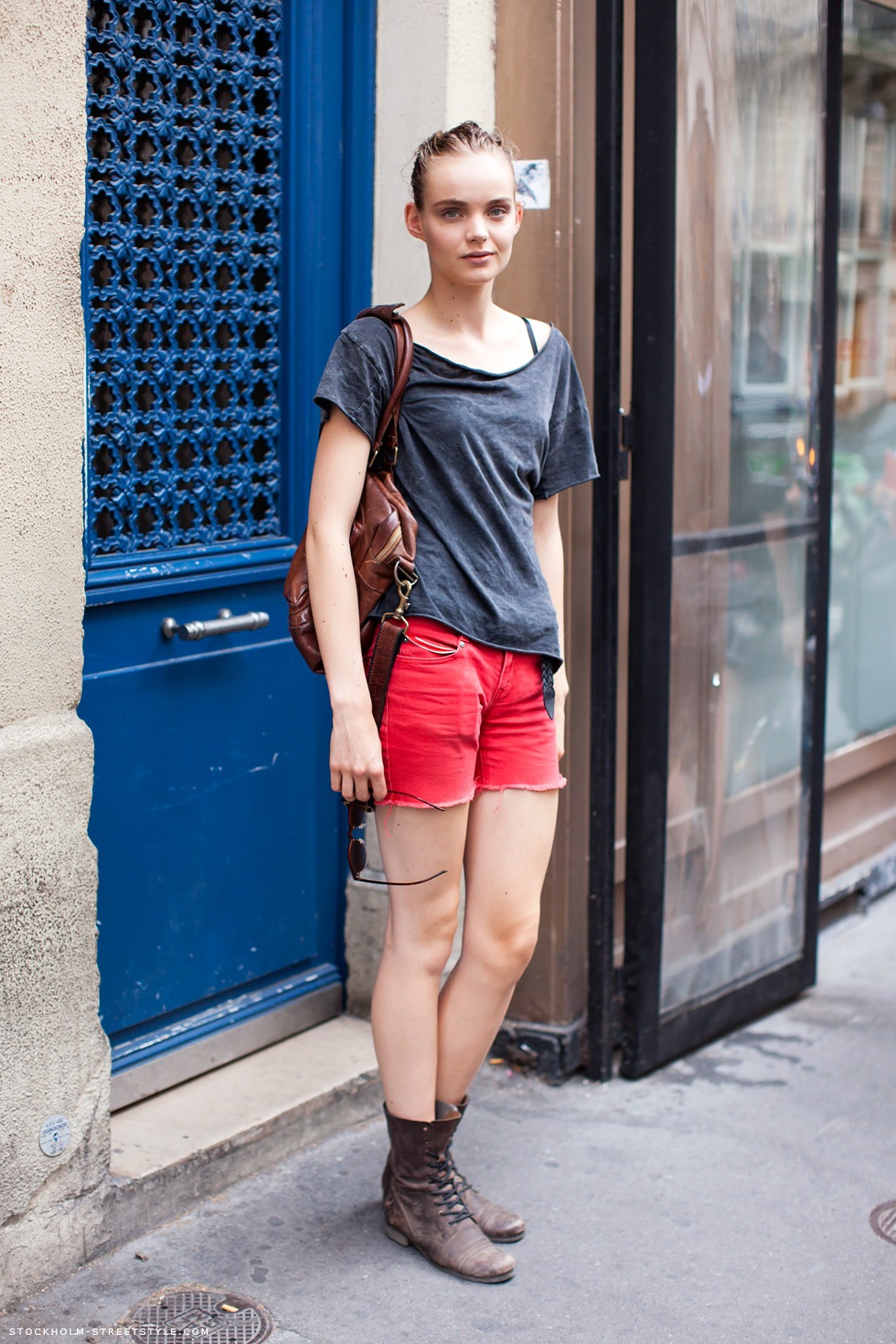 Red skinnies/shorts is always pleasing to the eye. I'm a fan of simple/basic outfits that look even better with a pop of color. Never fails.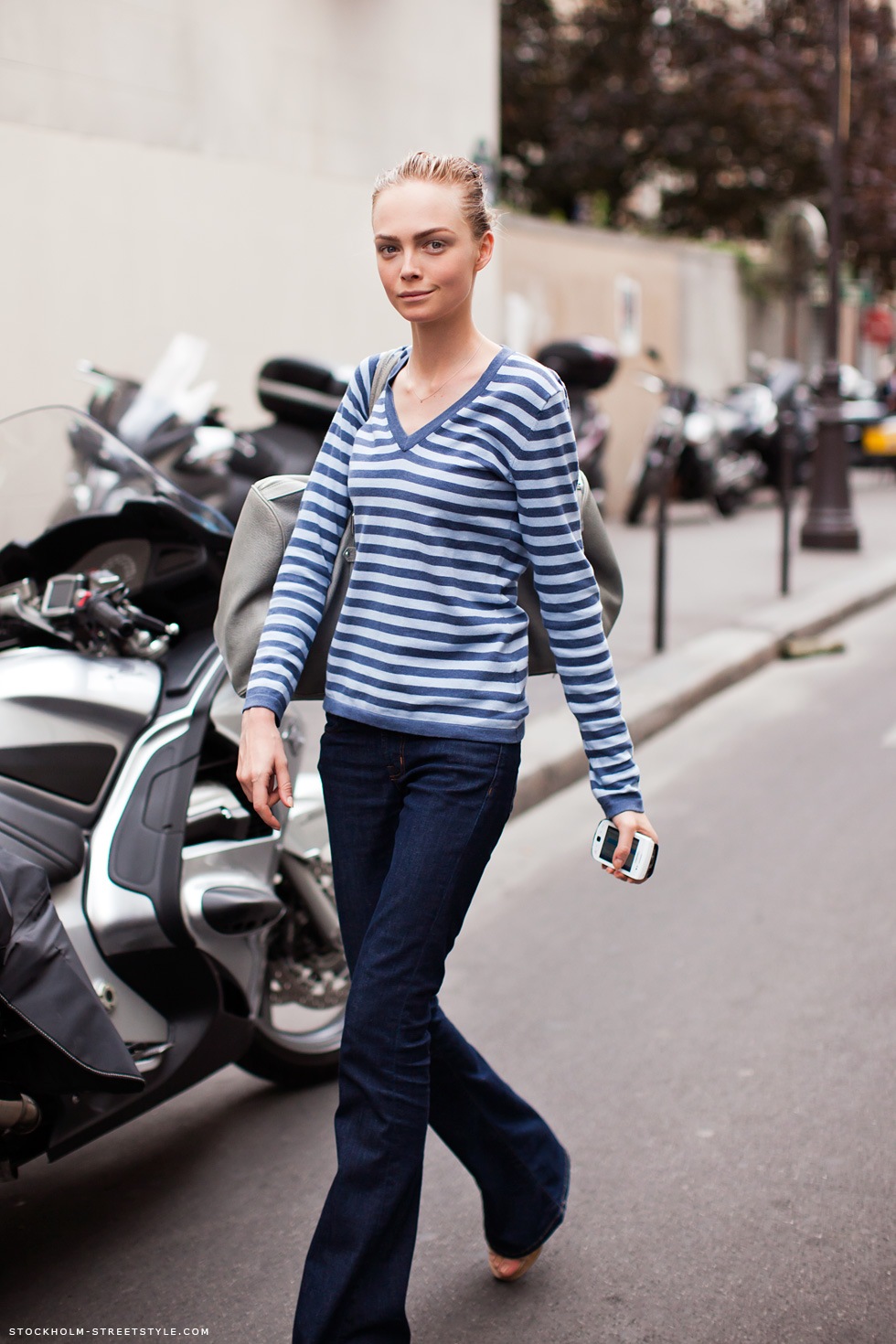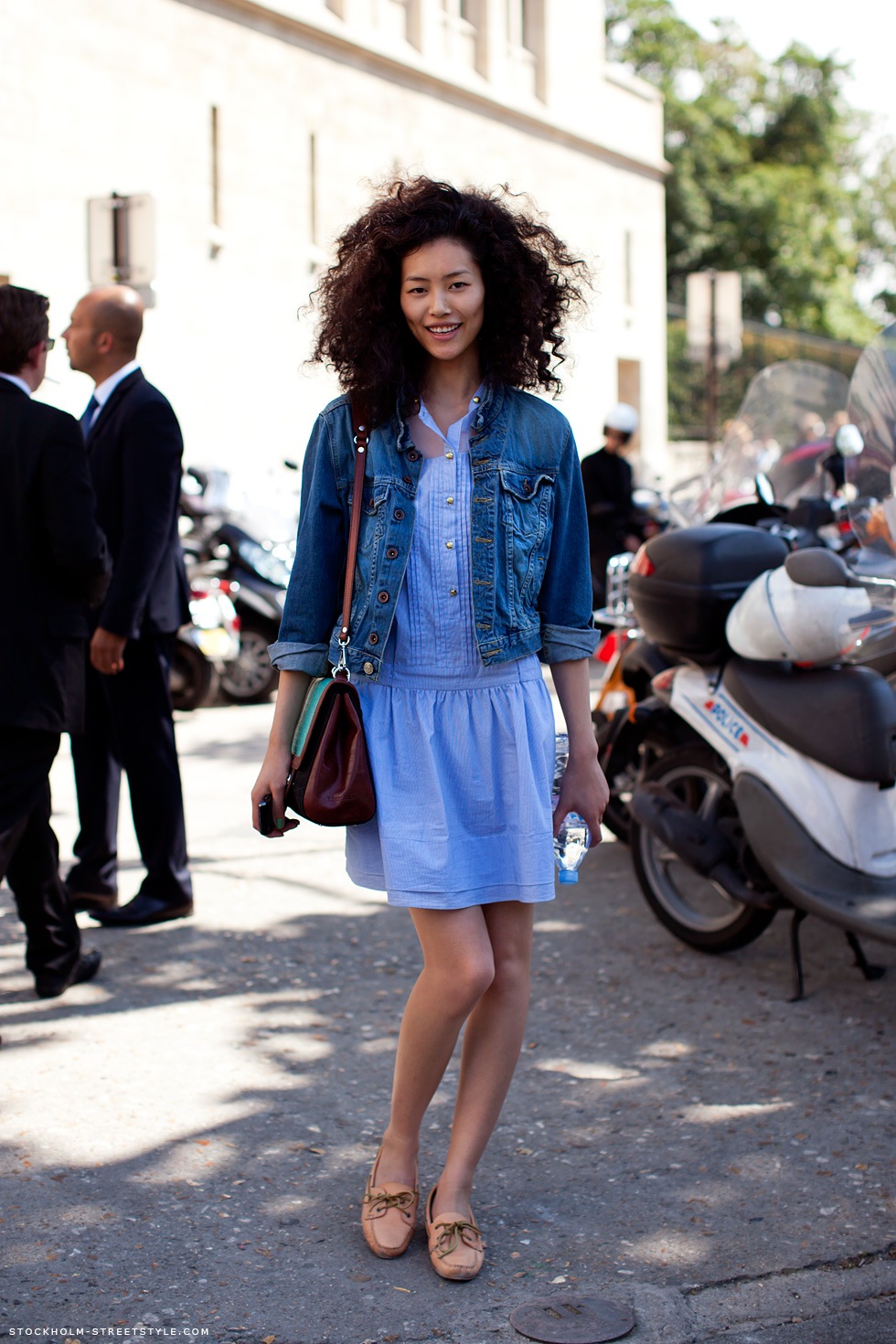 These last two outfits are the epitome of key go-to-pieces. A v-neck striped top is eternally a classic and loving the wide leg jean over the usual skinny.
The last picture makes me want to pull out my old denim jacket, which has been hibernating in my closet for years. Or perhaps I'll get a new one. :) The model also inspires me to wear my hair out naturally more often. Which I almost never do. Ever. And yes my hairs gets
that
big and frizzy.
all pictures via

StockholmStreetStyle